WELCOME TO OUR LASER CENTER
We offer a variety of non-invasive laser treatments to help you achieve your beauty goals. Our experienced technicians use state-of-the-art technology including Lutronic© Laser technologies to provide safe and effective treatments, including laser hair removal and skin resurfacing.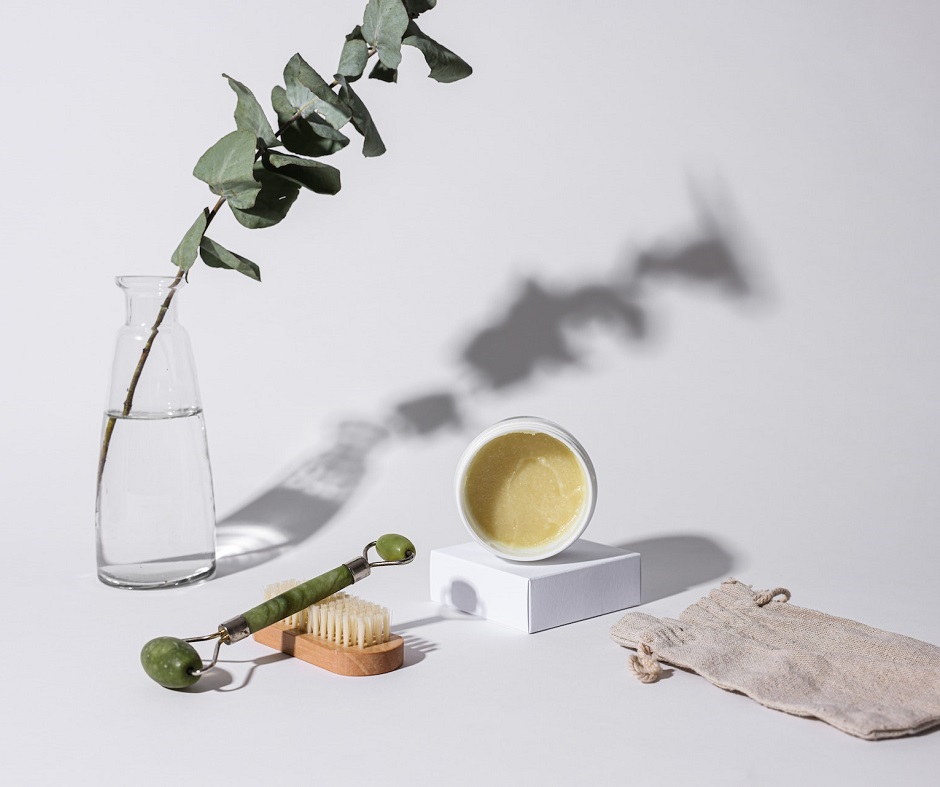 ABOUT
RF micro-needling, also known as radiofrequency micro-needling, is an innovative cosmetic procedure that combines the power of radiofrequency energy with the effectiveness of micro-needling. Utilizing the Lutronic© Genius, this non-invasive treatment stimulates collagen production and tightens the skin, effectively reducing the appearance of wrinkles, fine lines, and acne scars. Our skilled and experienced professionals utilize state-of-the-art technology to deliver safe and customized RF micro-needling treatments, ensuring outstanding results and minimal downtime. Experience the transformative benefits of RF micro-needling and reveal a smoother, more radiant complexion.
BENEFITS
Benefits of RF micro-needling:
Skin rejuvenation: RF micro-needling stimulates collagen production by creating controlled micro-injuries in the skin and delivering radiofrequency energy deep into the dermal layers. Collagen is essential for maintaining skin elasticity and a youthful appearance. As new collagen forms, it helps improve skin texture, reduces fine lines and wrinkles, and enhances overall skin tone and firmness.
Acne scar improvement: RF micro-needling is effective in reducing the appearance of acne scars. The combination of micro-needling and radiofrequency energy helps remodel scar tissue, encouraging the production of new collagen and elastin. This process leads to the gradual smoothing and fading of acne scars, resulting in a more even skin surface.
Skin tightening: The application of radiofrequency energy heats the underlying skin tissues, leading to immediate skin tightening effects. As collagen fibers contract and remodel over time, the skin becomes firmer and tighter. This benefit is particularly useful for individuals experiencing mild to moderate skin laxity on the face and neck.
Minimal downtime: RF micro-needling is a non-surgical procedure, and the micro-injuries created during treatment are less invasive than traditional laser treatments or surgical procedures. As a result, the downtime is typically shorter, and the side effects are generally milder, making it a more attractive option for people with busy lifestyles.
Versatility: RF micro-needling can be performed on various areas of the body, not just the face. It can be used to treat skin concerns on the neck, chest, hands, and other body areas. The treatment is customizable to target specific skin issues, making it versatile for addressing a wide range of cosmetic concerns.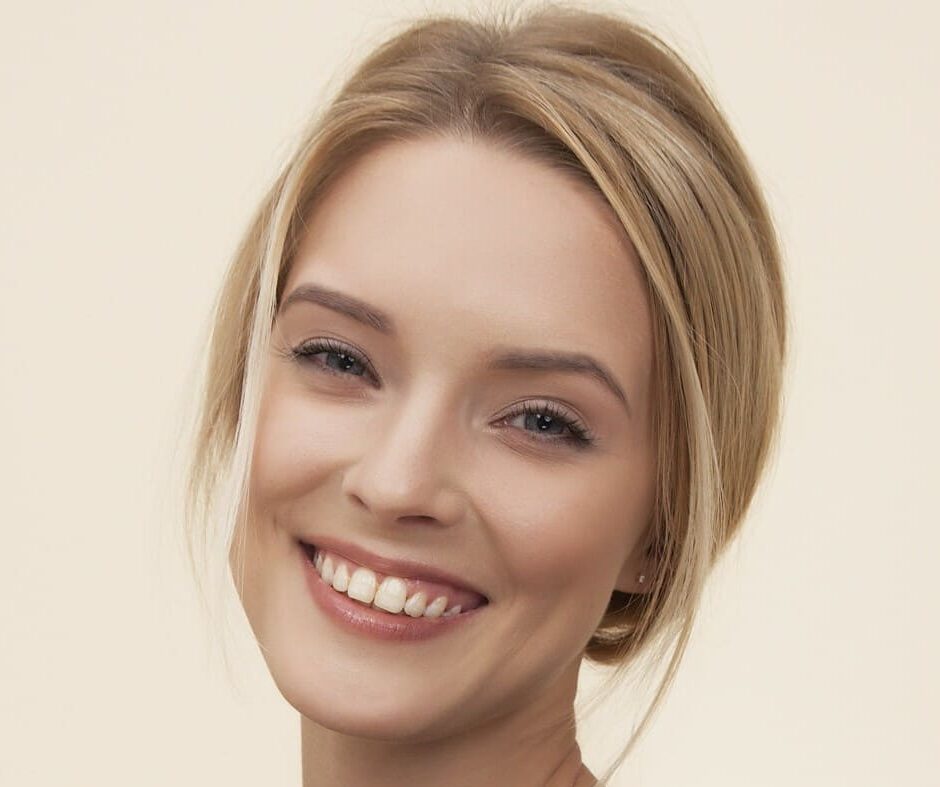 ABOUT
Combining Genius and Ultra, Total Skin Solution has the ability to give dramatic results without the scalpel by lifting, firming, resurfacing and rejuvenating just about any area of concern on the body. The best part? All of our fully customizable Lutronic skin treatments are non-invasive with little to no downtime, allowing you to get back to living your best life almost immediately after the treatment.
BENEFITS
The GOLD standard package for a total skin, and anti-aging procedure. This treatment consists of (3) three Genius RF treatments and (3) three Ultra treatments to address and promote skin tightening and skin rejuvenation for a tighter, brighter complexion.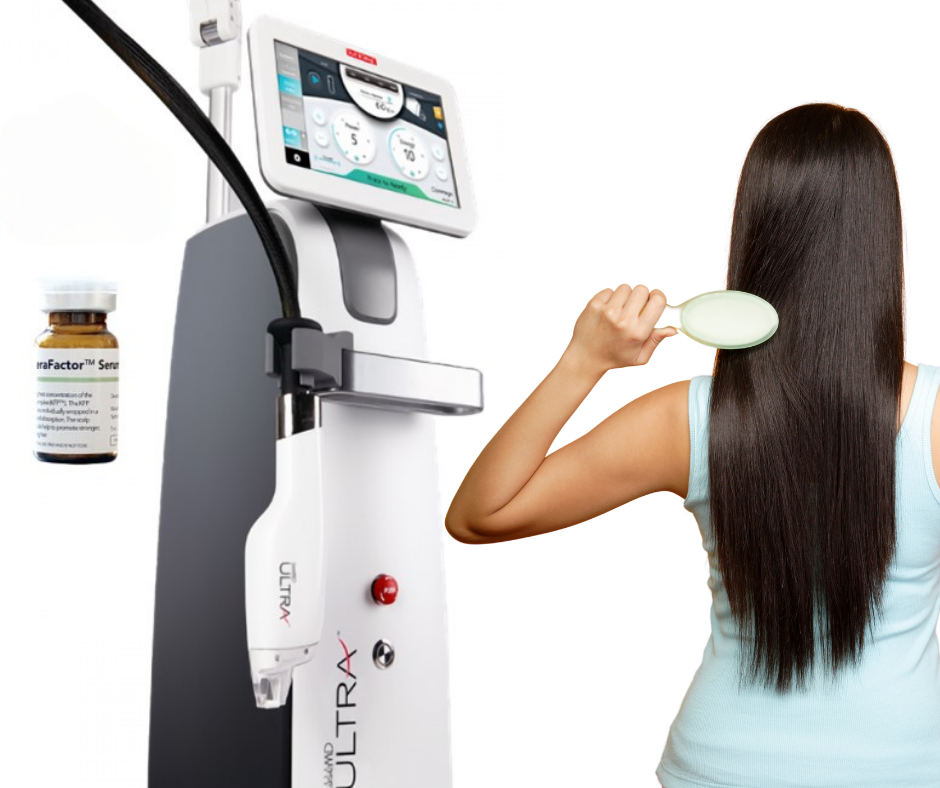 ABOUT
Keralase is a proprietary, cutting-edge treatment using the Lutronic ULTRA laser to combat hair loss, hair thinning, and excessive shedding. In our two-part procedure, the ULTRA laser creates tiny microchannels in the scalp. We then apply a unique growth factor-enhanced, protein-enriched serum to the skin to facilitate the growth of healthier, more youthful hair.
BENEFITS
Any patient that seeks treatment for hair thinning or hair loss could benefit from Keralase™. Keralase™ is designed to stimulate hair growth and revitalize the scalp. Improvement in scalp health and hair growth will likely be seen through a series of treatments scheduled one month apart. For best results, it is recommended that patients have the Keralase™ in-office treatment once every 2 weeks. A total of 6 treatments is recommended, for a total of three months minimum. Although in some patients the results from a treatment are seen immediately, in most patients they will appear gradually during 3-5 treatments. A maintenance in-office treatment every 1-3 months is also encouraged.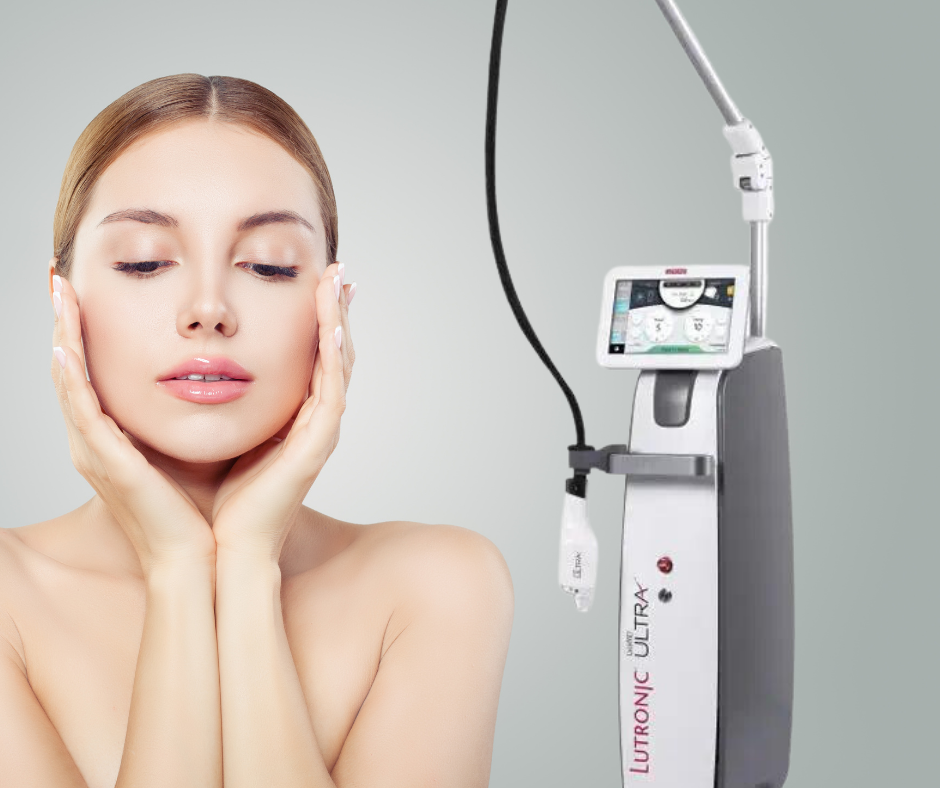 ABOUT
An industry leading medical grade device used for skin treatments such as pigmentation correction, scar reduction, acne treatments, and hair removal. Clairity© II uses two types of laser wavelengths to penetrate different layers of the skin and precisely target specific skin concerns. Treatment with this tool allows laser energy to be absorbed by the targeted area, which stimulates collagen production and improves the appearance of the skin.
BENEFITS
laser hair removal
spider veins
rosacea
broken capillaries
laser rejuvenation facial
cherry angiomas
pigment
collagen stimulation
ABOUT
This multi-functional medical grade, non-ablative laser is a resurfacing powerhouse. Ultra is designed to treat multiple skin concerns, providing rejuvenation through the generation of heat within the targeted areas of the skin.
The Ultra is safe for use on all skin types, all year round, with minimal downtime.
BENEFITS
Uneven pigmentation
Tone and texture
Light sun damage and skin aging
Pre-Juvenation – prevent the visible signs of aging before they appear.
Long-term maintenance – extend the results of more aggressive laser &
light procedures and maintain the appearance of healthy skin over the long term.
Melasma
Acne
Book an Appointment Today!